I know today is actually Christmas eve, but I do not plan to being doing much/any blogger type stuff for the next couple of days, so I will wish you all a Merry Christmas now and give you this: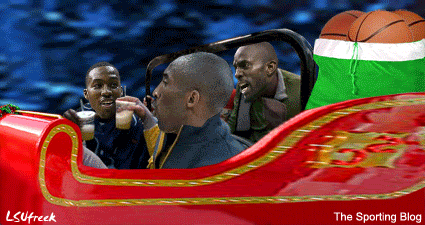 Tip of the hat to Tom Savage for the Reader Share and props to LSUFreek (sp?) who appears to have put it together/submitted it to The Sporting Blog. Tremendous work.
Merry Christmas to all.